Arthritis & Joint Pain
Arthritis is a common condition that causes pain and inflammation within a joint. In the UK, around 10 million people have arthritis. The condition affects people of all ages including children. We are told that there is no cure for over 100 forms of arthritis and a wide range of symptoms. We at Pain Genie 'beg to differ' and show more comprehensive solutions to this on our Members area and on our Training courses. If we simplify this, it come down to the body being too acidic , acidity and inflammation are behind virtually all dis-ease and arthritis is no different. The bill in the USA for arthritis care alone, we are told, is 50 billion dollars ?
Just by increasing ones intake of good quality water together with small amounts of celtic sea salt can improve the situation on its own - and we suggest you do this alongside using the Pain Genie.
Taking care of pain and accelerating healing is achieved by using the Pain Genie in a simple fashion, but to change the overall acidity of the body needs some basic knowledge and a change in 'lifestyle'. The Health Editor from the Mail on Sunday newspaper asked us to prove the power of our simple techniques in 2009 on a person with extremely painful arthritis and severely restricted mobility in the shoulder joint - within 5 minutes the pain was all but gone and 70% mobility restored to the shoulder and arm. We were reported the next week as 'Pain Genie - No 1 Pain Buster' in the same newspaper.
Two of the most common are osteoarthritis and rheumatoid arthritis.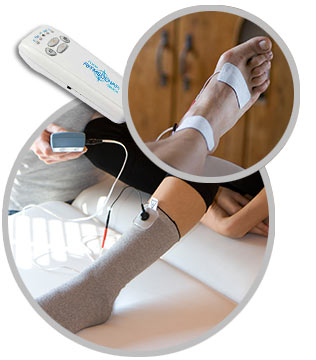 What is Osteoarthritis?
Osteoarthritis is the most common form of arthritis in the UK, affecting an estimated 8.5 million people. In people affected by osteoarthritis, the cartilage (connective tissue) between their bones gradually wastes away, leading to painful rubbing of bone on bone in the joints. The most frequently affected joints are in the hands, spine, knees and hips. Osteoarthritis often develops in people who are over 50 years of age. However, it can develop at any age as a result of an injury or another joint-related condition.
What is Rheumatoid Arthritis?
Rheumatoid arthritis is a more severe, but less common, form of arthritis than osteoarthritis. It occurs when the body's immune system attacks and destroys the affected joints, causing pain and swelling to occur. This can lead to a reduction in movement and the breakdown of bone and cartilage. In the UK, rheumatoid arthritis affects around 400,000 people, and often starts in people between the ages of 40 and 50 years old. Women are three times more likely to be affected by the condition than men.
Symptoms of Arthritis
There are many different symptoms of arthritis and the symptoms you experience will vary depending on the type of arthritis you have. However, common arthritic symptoms include:
Weakness and muscle wasting
Restricted movement of the joints
Joint pain, tenderness and stiffness
Inflammation in and around the joints
General stiffness in the legs,arms, fingers and wrists
Warmth and redness of the skin over the affected joint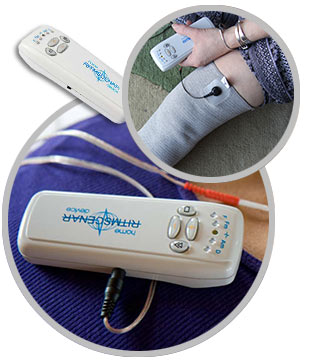 Treating Arthritis
The official line is that there is no cure for arthritis although a number of treatments that can help slow down the condition's progress. Medication can help relieve the symptoms of arthritis. In severe cases, surgery may be recommended.
Do you really want to pump your body full of analgesics (painkillers) and disease modifying anti-rheumatic drugs (DMARDs) which have many negative side effects when physiotherapy, regular exercise and 'space age' treatment from the "Genie' may help to relieve the painful symptoms and accelerate your healing. Whether you just rub the device over the affected area or use some of our 'attachments' - why wait , try the Pain Genie now and see how effective it can be! See our Testimonials.
FEATURED PRODUCT
WHAT PEOPLE ARE SAYING